Love at First Sight
Adopt a Special Greyhound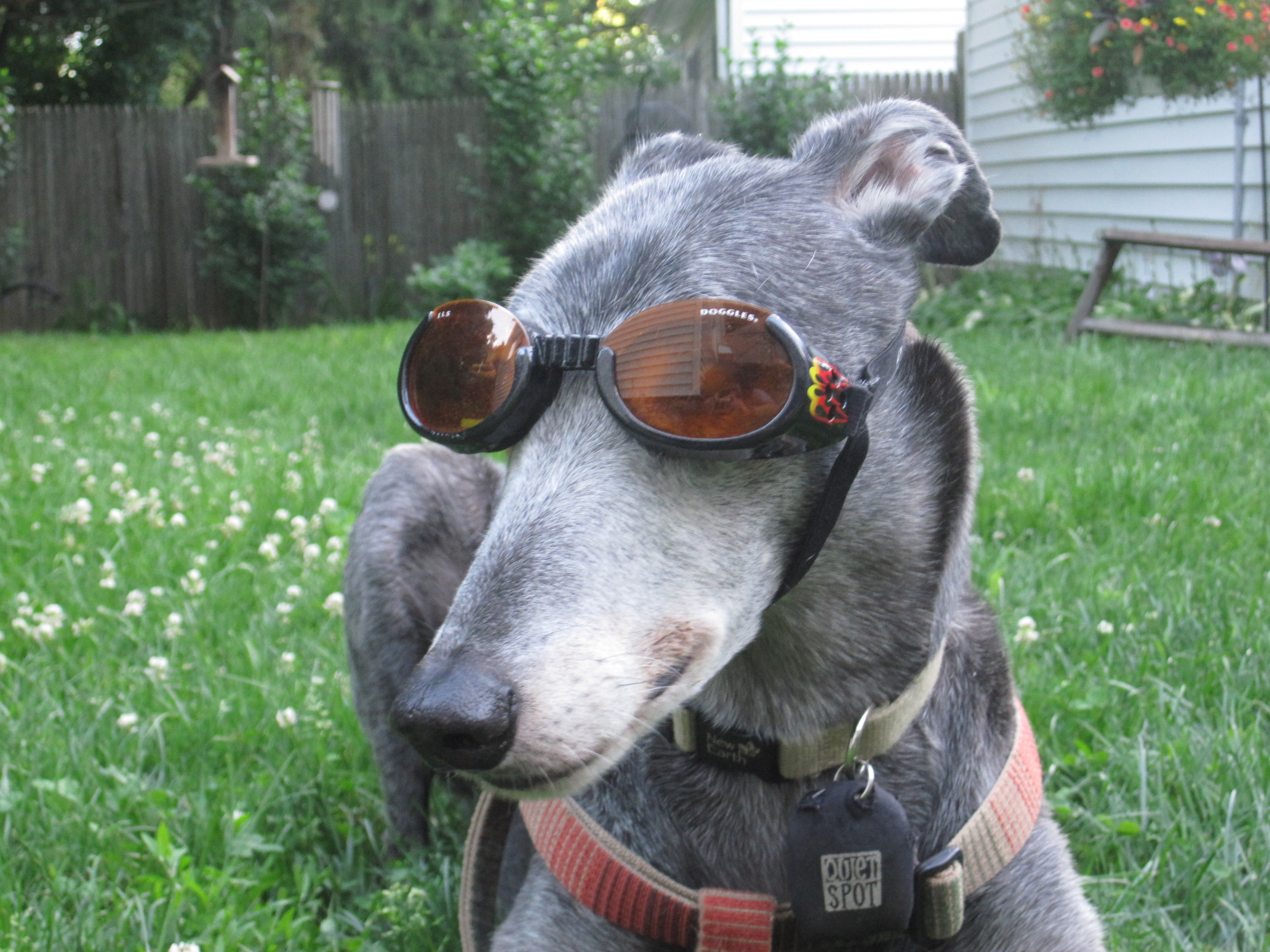 Open your home and your heart to greyhounds needing special love and care!  The dogs featured on this page are termed "special needs".   Special needs dogs are ones who need to find a home willing to accept a greyhound friend who:
is older (or younger) than the usual 2 to four years
cannot live with small animals, such as cats
exhibits signs of extreme shyness, separation anxiety
is not as adaptable to life with small children

may require daily medication or was injured and requires special care

is not a retired racer, but was referred to the great because it is a greyhound
Gray Greys – Home for Seniors Program.
Most people have heard about the lives of racing greyhounds, but have you heard about the life of senior greyhounds?
The GReAT's first batch of senior greyhounds arrived in February 2000 after a long trip from Florida. Often the senior greyhounds were used for breeding.  Others were placed in family homes but found themselves displaced again.  There are many reasons that a senior dog finds itself displaced through no fault of their own; such as the death of their human caregiver or a change in their family's living situation (i.e. an allergy or health/medical situation developed by a family member, home foreclosure or loss of income, etc.)
Two of the original gray greys, Hans and Bluer, have since crossed the Rainbow Bridge.  They came to us at 11 years of age and had wonderful, caring lives in loving homes as senior citizens.
Deciding to adopt a senior grey is not always easy.  Many people do not want to make the emotional investment in a senior greyhound, knowing that their time is limited.  Remember, however, the number of years that you have with your pet is never guaranteed, and whether you have yours for one year or ten, the pain of losing your friend is always the same.   Anyone who has lost a pet can tell you that there is never enough time to enjoy the love of your pet, but that the love shared is worth the loss.  That is why so many of us who once lost a pet become care givers to another.
In the future, when a senior greyhound is available, please consider the possibility of making your home a "senior retirement home".