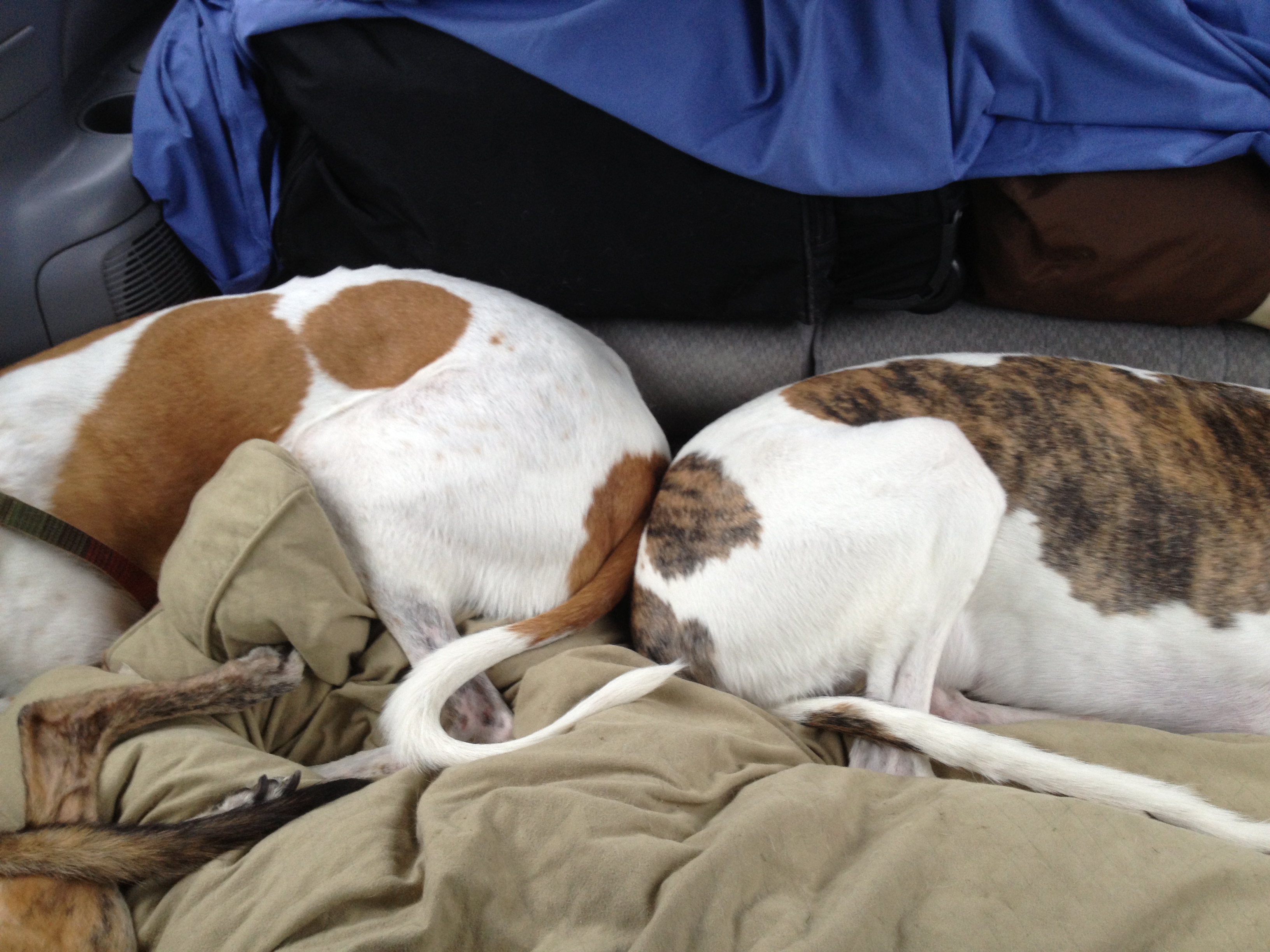 Be a GReAT Volunteer!
Consider adopting a greyhound
Become a foster family
Dog Bathing – When new retirees arrive, help comfort, clean, greet and bathe them.  This is a really fun event for a greyhound fancier. Although there are times when a dog arrives in a sad condition, it is rewarding to help them move into their new lives.
March in a parade with us
Walk in a charity walk with us
Help at an outreach booth – Many of our booth volunteers have more than one greyhound and we always need someone to hold a leash while an owner takes another dog for a walk. We also can get swamped with people asking questions, once you know the answers, your voice would be helpful
Help raise funds* Buy an item for sale and/or convince others to make a purchase.
Join the Greyhound Underground Railroad (GUR).  This group of volunteers transports greyhounds from the track to a rescue group in their personal vehicles. Volunteers also provide temporary lodging for drivers and their precious greyhounds they are relocating.
Make a tax deductible contribution to GReAT
Funds help pay for:
Costs of new retiree's health care
Veterinary care for greyhounds that arrive injured or ill.
Greyhound transport
"Special Needs" greyhounds: These are older dogs that need homes or special care. People with really big hearts will adopt and love these dogs, but GReAT feels that the family should not bear all the dog's medical costs
Advertising
Website Hosting
Operations/Maintenance
GReAT is an All-Volunteer organization
To contact GReAT about your interest in volunteering, fill out the form at this link!